BEADED CROSSBODY BAG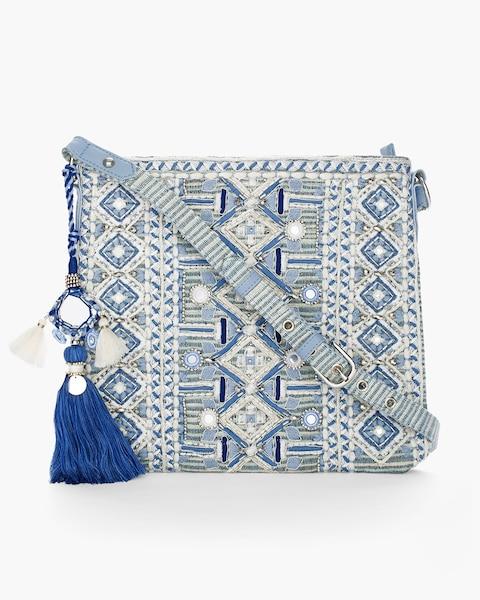 BEADED CROSSBODY BAG
Follow the bead of your own drum with this embellished crossbody bag. Intricate embroidery and beadwork give it a handcrafted, bohemian feel that complements your free-spirited style.
The details
Multicoloured handbag with floral beading. Features a chain link shoulder strap, bronze metal hardware, lined interior and clasp fastening.

Height x Width x Depth: 13 x 24 x 2 cm. / 5.1 x 9.4 x 0.7″
Delivery Information
Here is where you will place information about your delivery policy.
A clear, concise and easy to understand delivery policy is an essential part of a successful store. It helps to inspire confidence in your store.
Did you know?
A recent study showed that customers are 67% more likely to purchase items from a shop that offers free delivery.
A recent study showed that if a customer does abandon their shopping basket (i.e. doesn't follow through with a purchase) that 55% of the time its because of hidden charges they weren't aware of - like delivery pricing.