Striped Satin Kimono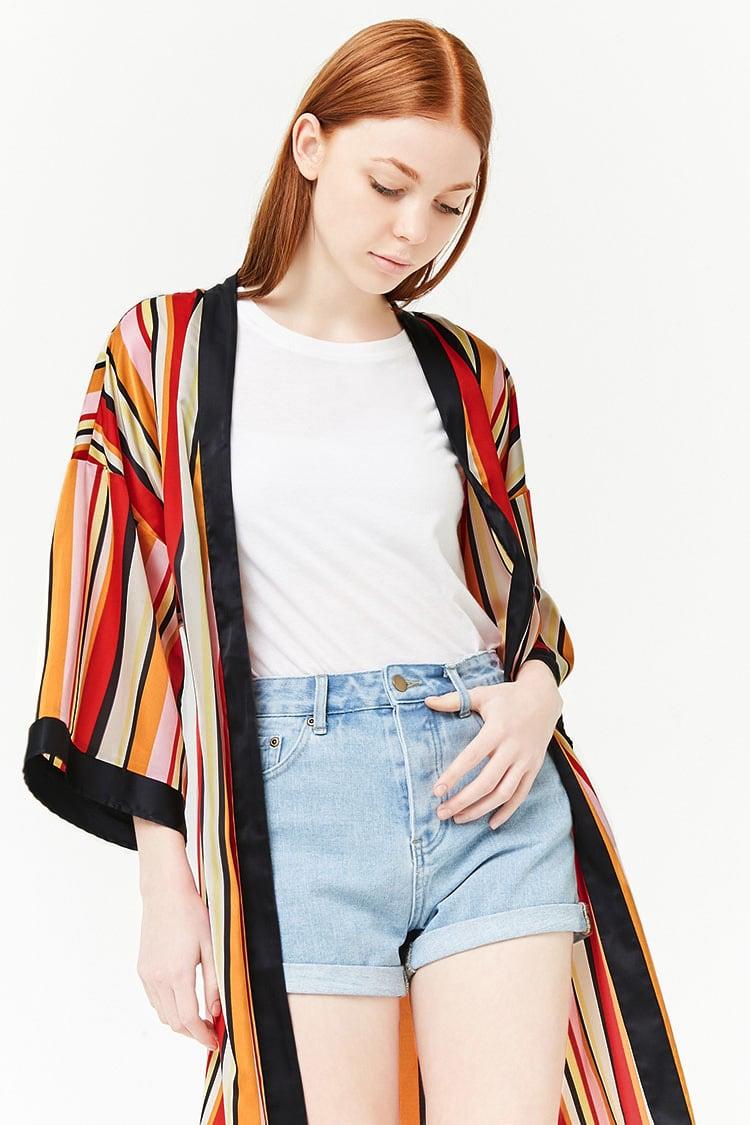 Striped Satin Kimono
A woven satin kimono featuring an allover variegated striped pattern, 3/4 sleeves, contrasting trim, self-tie sash at the waist, an open front, and a vented hem.
The details
Content + Care
- 100% polyester
- Hand wash cold
- Made in China
Size + Fit
- Model is 5'7" and wearing a Small
- Full length: 26.5"
- Chest: 46"
- Waist: 36"
- Sleeve length: 24"
Delivery Information
Here is where you will place information about your delivery policy.
A clear, concise and easy to understand delivery policy is an essential part of a successful store. It helps to inspire confidence in your store.
Did you know?
A recent study showed that customers are 67% more likely to purchase items from a shop that offers free delivery.
A recent study showed that if a customer does abandon their shopping basket (i.e. doesn't follow through with a purchase) that 55% of the time its because of hidden charges they weren't aware of - like delivery pricing.