EMBROIDERED BIRDS TOP
Has there ever been a more spring-perfect top? This feel-good design warms us up with its bright birds and floral embroidery, plus wide sleeves and a bi-color tassel detail that shines front-and-center.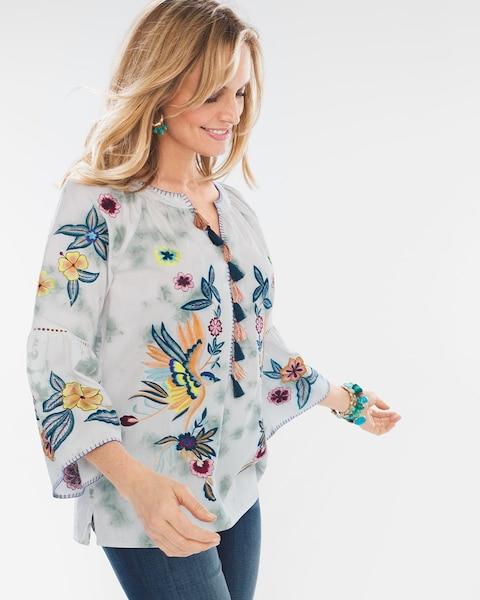 EMBROIDERED BIRDS TOP
Recommend to a friend
The details
Additional information
Here is where you can place additional information about the product
Description 2

Head for the damp mountains and stay dry: our novelty-infused, two-layer Millerton Jacket is a great year-round layer for vertical adventures. Waterproof and breathable DryVent™ technology keeps you dry inside and out. 

To fend off chills, the jacket sports 100% windproof fabric, elastic cuffs and an adjustable hem. Inside, a soft taffeta lining gives you gentle comfort all day long - perfect when there's lots of twists and turns to come. With multiple fabric and colour options available, plus a modern fit, you'll look and feel the part as you climb higher.
DELIVERY & RETURNS
Learn how to edit the text in this section by looking at your theme's notes section.